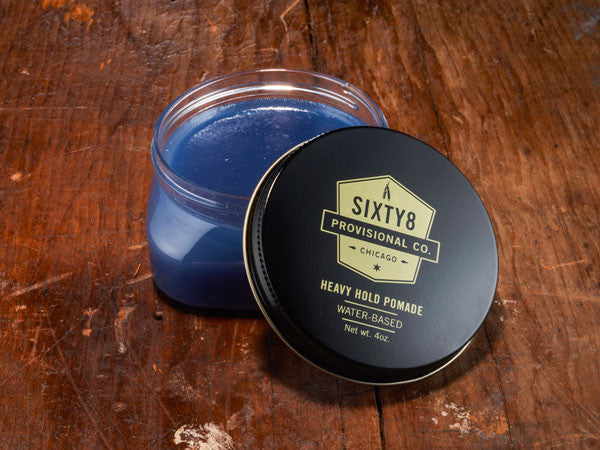 Heavy Hold Pomade (water-based)
---
---
is back-ordered. We will ship it separately in 10 to 15 days.
---
---
Description
The heavy hold water-based pomade is specifically made for gentlemen with harder to hold styles and thicker or coarser hair. The pomade goes in thick and tacky and has a low gloss/matte look once dry. It's able to handle the tallest pompadours and tightest slick backs all day, while still washing out clean with water. The heavy weight is designed for maximum hold and is a great alternative to wax-based pomades.
4oz. tin
Application: Place a little more than a half of a fingertip-sized amount of pomade into your hands and work into dry and clean hair. Comb through in all directions to ensure proper coverage, and then comb to final style. Remember, a water-based pomade works best in dry hair.
---
Share this product
---
---