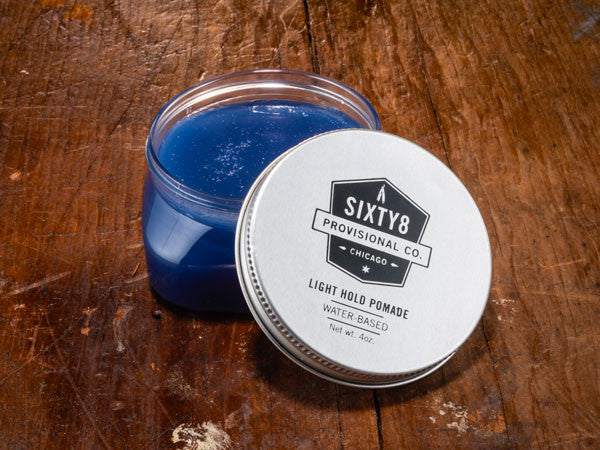 Light Hold Pomade (water-based)
---
---
is back-ordered. We will ship it separately in 10 to 15 days.
---
---
Description
This is our entry-level water-based pomade. This pomade will provide an all-day medium-to-light hold. It goes in clean and easy, will not flake or dry out, sets with low gloss/matte look, and washes out clean with water. The light hold is a great starter pomade for gentlemen wanting to get away from the flaky gels and other generic store-bought products.
4oz. Tin
Application: Place a half of a fingertip-sized amount of pomade into your hands and work into dry and clean hair. Comb through in all directions to ensure proper coverage, and then comb to final style. Remember, a water-based pomade works best in dry hair.
---
Share this product
---
---