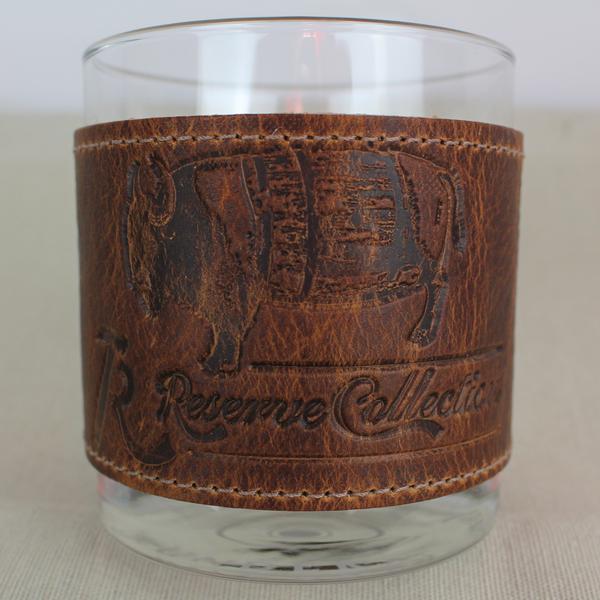 The Bison Wrapped Bourbon Glass
---
---
is back-ordered. We will ship it separately in 10 to 15 days.
---
---
Description
These glasses will bring any traditional bar set full circle with the embossed "tobacco" colored Bison Leather Wraps. They are certain to be the center of attention at your next soirée or cocktail party alike!
These Glasses are a standard 11 oz "rocks glass" size, and feature a very unique laser engraved "OVER UNDER Shotgun Shell Logo" on the bottom of the glass, viewable from the top. This one of kind piece is finished with a removable 100% American Bison Leather wrap to ensure you will have nothing but warm hands and cold drinks any night of the week. The wrap is tapered to allow it to slide onto the glass from the bottom while preventing it from sliding off the top of the glass. Embossed on the Leather Wrap, is the Over Under Clothing Trademarked "Bison Barrel" design with a whiskey barrel making up the chest portion of this iconic American symbol as well as the "Reserve Collection" emblem.
---
Share this product
---
---